Readers of the Delicious Brains blog will know that we constantly strive to keep up with the latest trends in technology and WordPress, so it should come as no surprise that we have decided to start working to bring Blockchaining technology to WordPress!
While we have been incredibly busy working on our current portfolio of products, we just knew that we had to bring blockchain technology to the WordPress space. So rather than pollute our genius and creativity with extensive research into exactly what blockchain technology is, we jumped right into development of WPBlockChainⓇ with both feet. Here's where those feet have taken us so far, and a look at the path ahead.
What is WPBlockChain
Put simply, WPBlockChain is a next-generation content-link verification algorithm for heuristic datatype authentication and intra-block tensile fortitude consensus in a modern WordPress environment. We believe that in as short as six months following the release of Gutenberg to the broader WordPress ecosystem, WPBlockChain will become absolutely necessary for maintaining integrity and proximity of your Gutenberg blocks. Of course, the WordPress Core team could have included blockchains technology within Gutenberg itself, but this essential feature has been intentionally left out in order to allow the community to adopt and adapt to new blockchaining technologies as they are developed, as well as to give individual site owners the latitude to experiment with blocks in a cryptogenically-unchained environment.
So what if you're just a stupid webmaster and you don't even know what blockchaining technology is like we definitely do?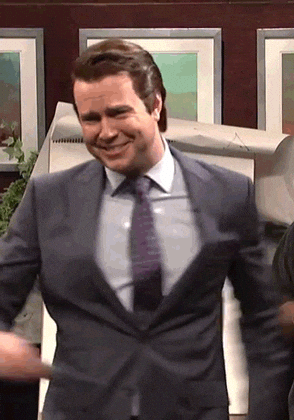 We got you, fam!
WPBlockChain can be implemented by even the laymest of layperson thanks to our easy-to-follow installer and thorough documentation. While we're still putting the finishing touches on this, essentially all that you need to do is generate your public and private key pair by contacting our secure servers using a tokenized, UTF8MB4 (with BOM, obviously) encoded keyed-hash message authentication code, which will provide you with a handshake authentication encoding file which Caddy (currently WPBlockChain is not compatible with Apache, Nginx, or IIS) can use to authenticate BlockChain requests via a Caddy module that you can compile and install on your gentoo-based server, usually in less than 75 minutes!
We're sure that you're chomping on your bits, ready to purchase WPBlockChain for your sites, but put your money away, because we have one more thing to share…
Just like Steve Jobs.
Funding WPBlockChain
In early December of 2017, our Bing results for searches about blockchain technology were constantly littered with news of the amazing bitcoin bubble that was currently occurring. We here at DBI know that bubbles always float upward and we wanted to grab as much Bitcoin as we could afford as its bubble would surely continue to rise much more quickly than similar investment tools like government bonds and index funds. So, rather than just using some of the profits from other plugin sales and diverting spare developer time to this project, we decided to take a different approach and made a large investment in bitcoin on December 17th, 2017.
Our plan is to cash out small portions of our investment as we need it to keep this project funded, so that we can provide the premium plugin experience that you've come to expect from Delicious Brains, absolutely free!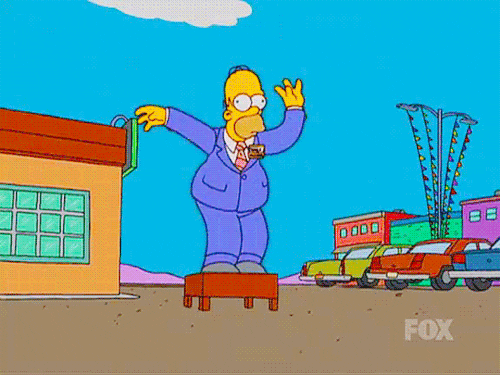 We're so excited about this new funding model that we here at DBI have made a pact with each other not to check out how well our investment in Bitcoin is doing until we release WPBlockChain 1.0. We managed to get in at just under USD$20K, and we're sure you're champing at the bit to tell us how much more it's worth now, but please keep the secret so that we can all be surprised on our launch day!
Off The Chain
WordPress and Gutenberg may be off the chain right now, but WPBlockChain aims to fix that for you, for free! We hope that you're as excited to experience the power of chained blocks as we are to chain them up for you. We plan to release WPBlockChain before spring 2018 is out, so keep your eyes on this space and don't forget to let us know what part of this exciting announcement has got you off the chain in the comments section below.
---
Update
Upon reading the first draft of this announcement, our freelance copy editor strongly suggested that we should check up on our Bitcoin investment before releasing our post to the public… Unfortunately, we can no longer afford her services. Or anything really. Help.
---
Update #2
Due to unforeseeable circumstances as we were preparing to release this post last week which resulted in a 50% 60% devastating loss of what really seemed like a good investment at the time, we were forced to rethink some of our internal policies and processes. As of this writing, here are some changes you can expect to see rolled out in the coming months:
We are practicing extreme austerity when it comes to day-to-day expenditures and tightening our belts across the board. Here is a selection of changes we have already implemented:

We have migrated all of our servers to HostGator's $2.99/mo plan
We have unfortununately had to forego the servises of our copy editor
Free shipments of LaCroix and Topo Chico to our employees have been suspended
On Wednesdays, we no longer wear pink

WP Migrate DB Pro will soon be renamed to DBMig to save on bandwidth
WP Offload S3 will be downgraded to S2 in by the end of the year
We are currently accepting sponsorships for ordered lists and blockquotes
Click here for a free 3-day trial of Squarespace.
Squarespace: Make it, dream it, do it, build it, harder, better, faster, stronger.
Additionally, we have been forced to pivot the pricing model of WPBlockChain. While we are still committed to offering WPBlockChain for free, we also need to find a way to fund this new and exciting venture, which is why we will be running an ICO of our new cryptographic currency, Gutencoin!
Introducing Gutencoin
Gutencoin is a new cryptographic currency built on top WooCommerce software licensing technology. Unlike traditional cryptocurrencies, Gutencoin will leverage the power of centralization to allow Delicious Brains Inc. to be both the sole distributor and beneficiary of Gutencoin. Gutencoin has many advantages over traditional "fiat" currencies like baht or pesos: It is completely controlled by our proprietary consensus algorithms, it allows you to use WPBlockChain, value. Gutencoin also has a few advantages over traditional cryptocurrencies like Byteball Bytes and Neblio in that it is completely centralized, auto self-spending, unminable, provides asymmetric value transfer, and is protected by secure MD4 cryptography (where available).
Gutencoin ICO
Are you ready to join the Gutencoin revolution as it goes straight to the moon?! We will be hosting an Incredible Coin Offsell, or ICO, to support completion of our WPBlockChain development efforts. During our ICO, you will be able to purchase Gutencoins at a 5% discount off of the initial retail price which means a guaranteed return on your investment if WPBlockChain is released!
Sign up below to be notified as soon as our ICO goes live – make a smart investment and HODL (Help Out DeLicious (Brains))!