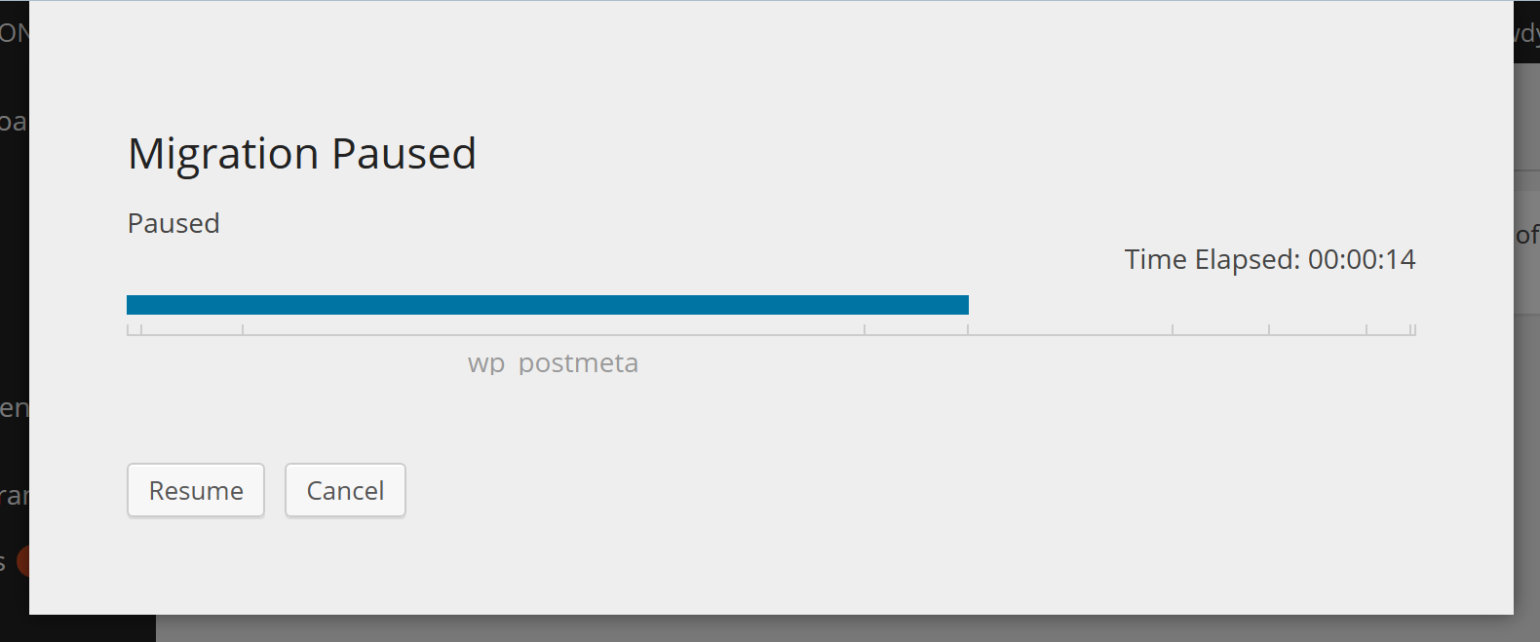 The migration progress interface in WP Migrate DB Pro has always felt very similar to the file transfer interface you'd typically see in an operating system or FTP program. With one notable difference, the inability to interact with the migration in any meaningful way.
Once you started a migration, you had to wait until it completed. There was no official way to stop it. Some of you may have discovered that you could safely stop a migration by reloading the browser window. But this was a bit of a hack as it left temporary database tables behind.
WP Migrate DB Pro 1.4 is set to improve this by introducing Pause/Resume and Cancel buttons allowing you to have more control over your migrations.
Let's say you have a meeting at a cafe and need to bring your laptop. You need to fold it up and go now. But your migration is still running. Not a problem in 1.4. Simply click the Pause button to freeze the migration. When you get back from your meeting, click the Resume button and the migration will pick up right where it was.
When you click the Cancel button, the migration stops and all temporary files and temporary database tables are cleaned up (removed), ensuring no junk is left behind polluting your database.
As always, we love hearing your feedback and suggestions. Please feel free to leave your thoughts in the comment section below.