MaxCDN Setup for Amazon S3
This article assumes that you've already setup an Amazon S3 bucket and followed the steps within our Amazon S3 Quick Start Guide. You will also need an account with MaxCDN.
Once the above steps are taken care of, you will need to determine your S3 bucket URL. To do this prepend your region to '.amazonaws.com' and append your bucket name. For example:
http://s3-eu-west-1.amazonaws.com/deliciousbrains-maxcdn
Next, login into your MaxCDN control panel and create a new Pull Zone, ensuring you enter a unique name and your S3 bucket URL:
On success, you will be greeted with the following notice:
With MaxCDN configured, let's move onto WP Offload Media.
Configure WP Offload Media
Login to your WordPress dashboard and navigate to Settings > Offload Media. Scroll down to the Custom Domain (CNAME) option and turn it on. Enter your CDN URL, which can be found from the MaxCDN zone configuration page (pictured previously).
Save the changes and clear your page cache if you have one enabled.
Testing Everything Works
Upload a new image to your Media Library and then open it in a new tab (Right click and select Open Image in New Tab). Bring up the Developer Tools by hitting CMD ALT I and navigate to the Resources tab. After refreshing the image a few times (at least twice in order for MaxCDN to store it within it's cache), the following headers should be added to the response:
Server: NetDNA-cache/*
X-Cache: HIT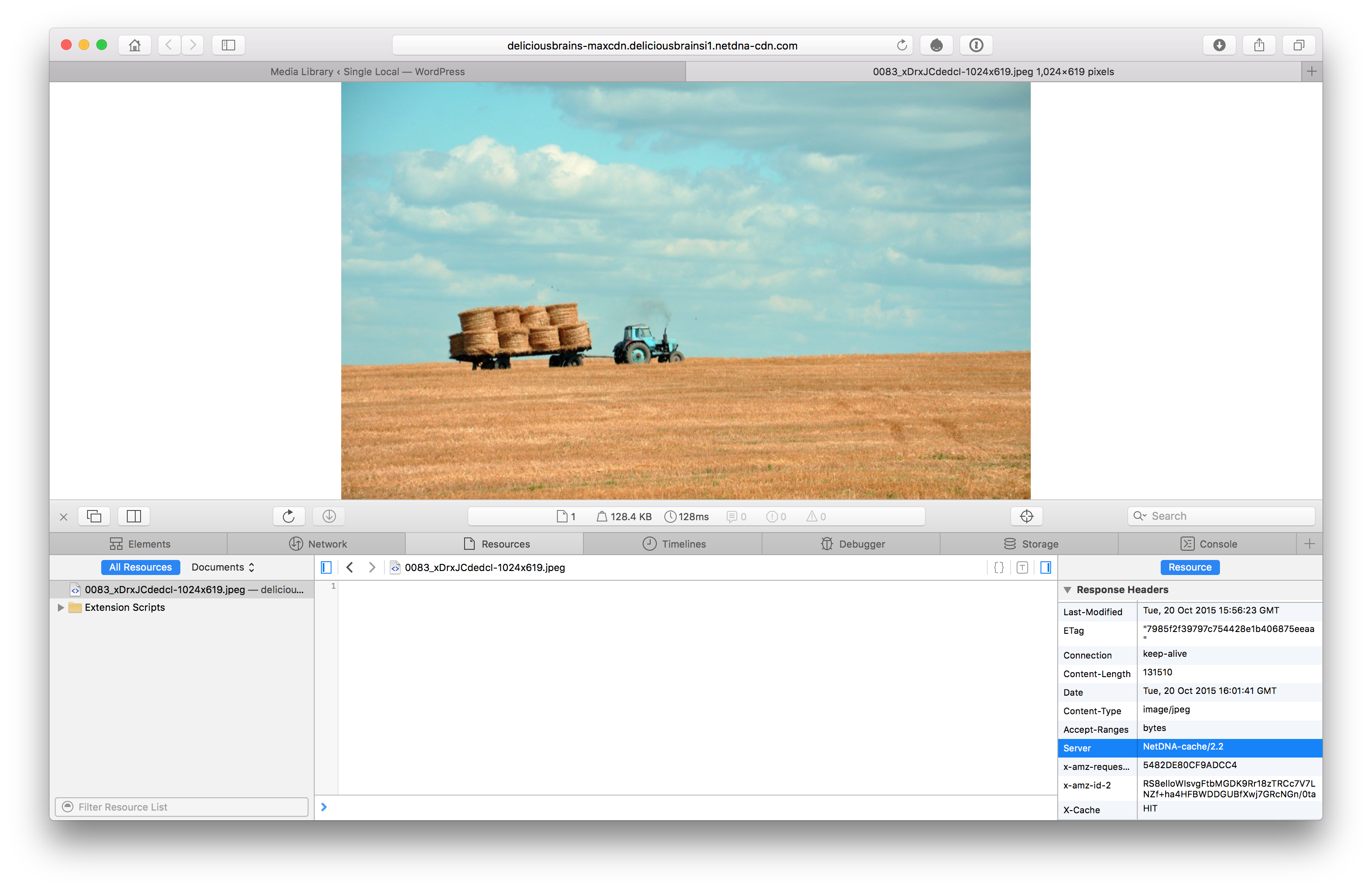 If those values match, your content is now successfully being served from MaxCDN. If not, go back and check through the previous steps.
CNAME Setup
If you wish to use a custom domain instead of the one provided by MaxCDN, please follow these steps.
Add a new CNAME within your DNS control panel, which points to the CDN URL.
After allowing ample time for the DNS changes to propagate, log into your MaxCDN account and navigate to the desired Pull Zone. On the settings tab add your custom domain.
Log back into your WordPress dashboard and navigate to the WP Offload Media screen. Update the custom domain field with the new value.
If you wish to use a CNAME alongside HTTPS, you will need to setup SNI, which can be found from the EdgeSSL tab within your zone control panel.